Original Article: Ambien Dreams

This week, listener Jen sent us an article from JAMA in which the author bemoans his tendency to let the electronic health record (coupled with his data-entry difficulties) dominate his attention at the expense of his ability to really see and empathize with his patients.  The cost: missing clues that indicate a patient's progressive decline and family dynamics that contribute to the condition.
Meanwhile, Chrissy Teigen and John Legend find themselves chewing on sleeping pill side effects, causing us to wonder–why is Ambien still on the market, unless it's to create really great slam poetry?  And we practice our teamwork in a mobile game called SpaceTeam, proving perhaps that not all such games make for good podcast fodder–you decide, but don't @ us, we already know the answer.
Subscribe for Free
Listen to Other Episodes
Leave us a Review and Rating!
Just like Yelp reviews or IMDB ratings help you choose your next restaurant or movie, leaving a 5 star rating and/or a written review is very valuable to The Premed Years. It allows us to be able to share our information with more people than ever before.
I am so incredibly thankful to those who have recently gone into our listing in iTunes to provide a five start rating and a written review of The Premed Years.
Subscribe and Download
iOS/Mac/Windows – You can subscribe to the show in iTunes. Or you could manually add the RSS feed to your aggregator. Android/Mac/Windows – You can download DoubleTwist and use that to manage all of our past and future episodes
Please help us spread the word!
If you like the show, will you please take a moment to leave a comment on iTunes? This really helps us get the word out!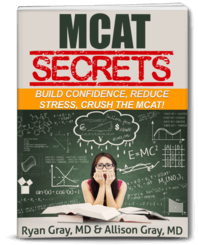 Crush the MCAT with our
MCAT Secrets eBook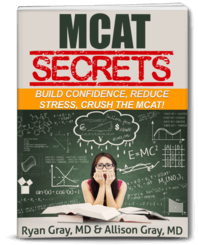 DOWNLOAD FREE - Crush the MCAT with our MCAT Secrets eBook