John A. Burns (Hawaii) Secondary Essay Prompts
(If you have updated prompts, please submit them at updatesecondaries.com)
These prompts are from the 2019 Application Cycle. 
All prompts have a 3,000 character limit.
Prompts:
Please discuss any personal characteristics that make you a good fit for medicine, as well as a good fit for JABSOM.
Please describe how you have served your community (school, neighborhood, city, etc.) and how these experiences have prepared you for a career in medicine.
If you are a re-applicant to JABSOM, please complete the following additional essay. Describe what efforts you have made to further improve your application to the MD Program.
---
Secondary Deadline: November 1, 2018
Secondary Fee: $150
FAP Waiver: No
CASPer Required: No
Screens Applications: Yes
Accepts Application Updates: Yes/Email
---
University of Hawaii John A. Burns School of Medicine Mission:
JABSOM, as part of the fabric of Hawai'i, is a diverse learning community committed to excellence and leadership in:

Educating current and future healthcare professionals and leaders
Delivering high-quality healthcare
Conducting research and translating discoveries into practice
Establishing community partnerships and fostering multidisciplinary collaboration
Pursuing alliances unique to Hawaiʻi and the Asia-Pacific region
Acting with forethought regarding right relationships, respect, and moral action. Pono
University of Hawaii John A. Burns School of Medicine Vision:
Maika'i Loa: Attain Lasting Optimal Health for All (ALOHA).
University of Hawaii John A. Burns School of Medicine Values:
Collaboration
Diversity and Inclusion
Excellence
Innovation and Discovery
Pono
Example Link Can Be Put Here
Example Link Can Be Put Here
Example Link Can Be Put Here
Example Link Can Be Put Here
Example Link Can Be Put Here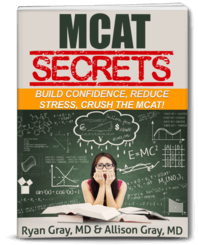 DOWNLOAD FREE - Crush the MCAT with our MCAT Secrets eBook