Original Article: Winter Break, Guts and Brains, and Yahoo! Answers


And all through the house…
It's winter break at the University of Iowa Carver College of Medicine.  For most people, that means there are a couple weeks to relax and rejuvenate their minds, bodies, and familial relations.  Despite a lack of available co-hosts, The Short Coats never take a break, which is why Dave had to invite fellow student affairs staffers Chris Roling (Financial Services) and Kate McKenzie (Admissions) to  join MD/PhD student Aline Sandouk and physician assistant student and noob co-host Paul Kretkowski on this week's show.  To give Chris and Kate the full experience, we visit with the fine patients at the Yahoo! Answers Doctor's Office to hear and answer their questions on concussions, nail gun injuries and impressive DIY treatments, and the potential dangers of floor pizza.
This Week in Medical News
Our humble state of Iowa is home to a new effort to create nanovaccines for influenza which promise to eliminate many of the current vaccine's downsides while increasing its effectiveness.  More evidence that the gut and brain are intimately linked. And the scandal of the CDC's banned words might have been a trifle overblown.
Subscribe for Free
Listen to Other Episodes
Leave us a Review and Rating!
Just like Yelp reviews or IMDB ratings help you choose your next restaurant or movie, leaving a 5 star rating and/or a written review is very valuable to The Premed Years. It allows us to be able to share our information with more people than ever before.
I am so incredibly thankful to those who have recently gone into our listing in iTunes to provide a five start rating and a written review of The Premed Years.
Subscribe and Download
iOS/Mac/Windows – You can subscribe to the show in iTunes. Or you could manually add the RSS feed to your aggregator. Android/Mac/Windows – You can download DoubleTwist and use that to manage all of our past and future episodes
Please help us spread the word!
If you like the show, will you please take a moment to leave a comment on iTunes? This really helps us get the word out!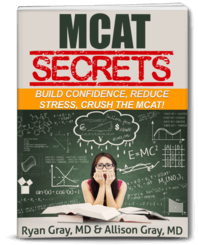 Crush the MCAT with our
MCAT Secrets eBook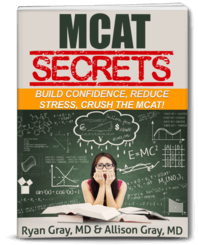 DOWNLOAD FREE - Crush the MCAT with our MCAT Secrets eBook