OLDPREMEDS PODCAST - PART OF THE MEDED MEDIA NETWORK
A new weekly internet radio show that you can take with you anywhere. Listen in iTunes, Stitcher, or any other podcast app. We cover everyone that you, the non-traditional student needs to know. We'll talk about the MCAT, applications, life as a doctor, and so much more! Browse our archives by clicking the button below!
New episodes of the OldPreMeds Podcast are released every Wednesday. To make sure you don't miss an episode, subscribe for free using the links below to get the show on your device automatically each week!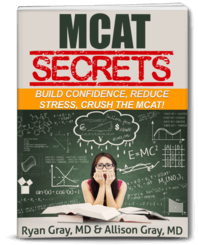 DOWNLOAD FREE - Crush the MCAT with our MCAT Secrets eBook