THE MCAT PODCAST - PART OF THE MEDED MEDIA NETWORK
The MCAT Podcast is a collaboration between Next Step Test Prep and us here at the Medical School Headquarters Years. Our mission is to give you the best MCAT prep advice to help you maximize your score to get you into the school of your dreams.
New episodes of The MCAT Podcast are released every Wednesday. To make sure you don't miss an episode, subscribe for free using the links below to get the show on your device automatically each week!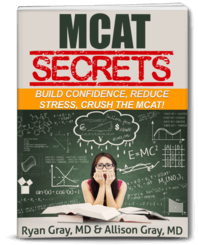 DOWNLOAD FREE - Crush the MCAT with our MCAT Secrets eBook