Session 24
You walk out of MCAT and don't think you've done well, should you schedule another test date, or should you wait for your score? That's what we cover today.
Our episodes in this podcast are recordings of our Facebook Live that we do at 3pm Eastern on most weekdays. Check out our Facebook page and like the page to be notified.
Also, listen to our other podcasts on MedEd Media and follow us on Instagram @MedicalSchoolHQ.
[00:35] Should You Schedule a Second MCAT Date as a Backup?
In theory, it's a great thought. However, the AAMC (the organization behind the MCAT) does not allow that.
If you take that MCAT in April and you want to take it again in June because you think you got a bad score. What you have to do is as soon as you get back from taking the test, register again for the exam. You could only be registered for one test, one seating at a time for the MCAT.
[01:32] One Test at a Time
Start with one. Hopefully, you don't have to take more than once. Study as hard as you can for that one. Go and crush it!
Then when you go and get your score back, then you make that decision whether you need to retake the MCAT or move forward with the application process. Figure out what you need to do next. You take it in April and get your score back in May. Then go through your decision process.
Again, only one test at a time. And as soon as you're done testing, then you can register for another test.
Links:
Medical School HQ Facebook page
Instagram @MedicalSchoolHQ
Get the Podcast Free!
Listen to Other Episodes
Leave us a Review and Rating!
Just like Yelp reviews or IMDB ratings help you choose your next restaurant or movie, leaving a 5 star rating and/or a written review is very valuable to The Premed Years. It allows us to be able to share our information with more people than ever before.
I am so incredibly thankful to those who have recently gone into our listing in iTunes to provide a five start rating and a written review of The Premed Years.
Subscribe and Download
iOS/Mac/Windows – You can subscribe to the show in iTunes. Or you could manually add the RSS feed to your aggregator.
Android/Mac/Windows – You can download DoubleTwist and use that to manage all of our past and future episodes
Please help us spread the word!
If you like the show, will you please take a moment to leave a comment on iTunes? This really helps us get the word out!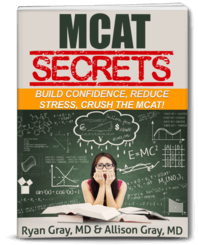 Crush the MCAT with our
MCAT Secrets eBook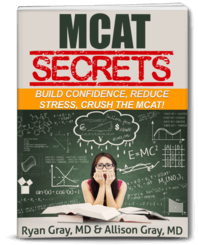 DOWNLOAD FREE - Crush the MCAT with our MCAT Secrets eBook