Original Article: Are physicians hopeless in the face of the obesity epidemic?

Obesity may not be hopeless, but it is very difficult for physicians and sufferers
Listener Hannah wrote in after shadowing physicians, noting that many of the morbidly obese patients she observed resisted their doctors' advice to lose weight.  Is there any hope that doctors can treat this intractable illness when patients don't "want" to do the work?  Aline Sandouk, Claire Casteneda, Kylie Miller, and newbie Ali Hassan offer their views and what they've learned so far about treating this difficult disease.
Also, in Dave's constant quest to 'contribute' to his co-hosts clinical skills, we visit the saddest place on the Internet, Yahoo! Answers, so they can practice their patient education techniques.
Subscribe for Free
Listen to Other Episodes
Leave us a Review and Rating!
Just like Yelp reviews or IMDB ratings help you choose your next restaurant or movie, leaving a 5 star rating and/or a written review is very valuable to The Premed Years. It allows us to be able to share our information with more people than ever before.
I am so incredibly thankful to those who have recently gone into our listing in iTunes to provide a five start rating and a written review of The Premed Years.
Subscribe and Download
iOS/Mac/Windows – You can subscribe to the show in iTunes. Or you could manually add the RSS feed to your aggregator. Android/Mac/Windows – You can download DoubleTwist and use that to manage all of our past and future episodes
Please help us spread the word!
If you like the show, will you please take a moment to leave a comment on iTunes? This really helps us get the word out!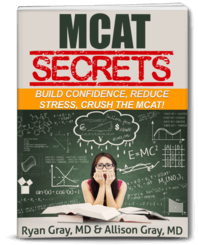 Crush the MCAT with our
MCAT Secrets eBook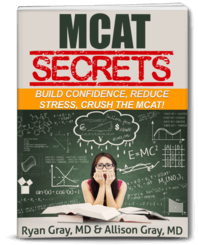 DOWNLOAD FREE - Crush the MCAT with our MCAT Secrets eBook