Original Article: MD/PhD admissions and Shadowing Strategies

Listener Renee writes in to ask Aditi Patel, Maddie Mix, Nick Lind, and guest Dr. John Pienta whether she can legitimately hope for admission to an MD/PhD program without a strong science background.  Luckily, Maddie rolls MSTP style, so she helps us answer.  Another listener, Sarah, wrote to us hoping for some suggestions on how to prepare and strategize for her physician shadowing experiences.  And Ellen writes to give us some feedback on a recent episode.
Plus, Dave's Pop Quiz on undeniably dangerous drinking games–inspired by a case study involving Dutch men, booze, MDMA, and a drinking game of fish swallowing which no one should ever play–is suspiciously easy for his co-hosts.
Subscribe for Free
Listen to Other Episodes
Leave us a Review and Rating!
Just like Yelp reviews or IMDB ratings help you choose your next restaurant or movie, leaving a 5 star rating and/or a written review is very valuable to The Premed Years. It allows us to be able to share our information with more people than ever before.
I am so incredibly thankful to those who have recently gone into our listing in iTunes to provide a five start rating and a written review of The Premed Years.
Subscribe and Download
iOS/Mac/Windows – You can subscribe to the show in iTunes. Or you could manually add the RSS feed to your aggregator. Android/Mac/Windows – You can download DoubleTwist and use that to manage all of our past and future episodes
Please help us spread the word!
If you like the show, will you please take a moment to leave a comment on iTunes? This really helps us get the word out!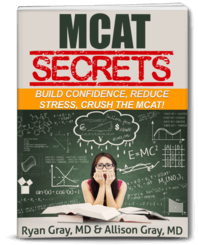 Crush the MCAT with our
MCAT Secrets eBook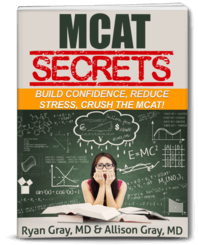 DOWNLOAD FREE - Crush the MCAT with our MCAT Secrets eBook