Apple Podcasts | Google Podcasts

Session 45
Becoming a physician is long and it's expensive. It can wreck relationships, cause you to hate your job, and more. How do you find out if it's right for you?
Then you find out you're making well below minimum wage if you factor in all the hours you're working and the amount of money you're making. You're suffering through residency for three to seven years. Just to come out and practice in a field where in the surveys, physicians aren't happy. So you spend all this time to go unhappy.
Why not be unhappy in another career field? Why do you need to get hundred thousands of dollars in debt and lose your "time" as a 30-year-old? How do you know this is right for you? How do you know if you're going to like it?
By the way, the episodes in this podcast are recordings of our Facebook Live that we do at 3pm Eastern on most weekdays. Check out our Facebook page and like the page to be notified. Also, listen to our other podcasts on MedEd Media.
[01:35] The Power of Shadowing (To Figure Out What You Want)
Shadowing is the number one thing you can do right now as a high school student or a freshman, sophomore, or a nontrad, just to get that seed planted in your head. Even as a nurse, a PA, or NP, and thinking about getting into medical school. How do you know if this leap to becoming a physician is right for you? Don't assume that just because you're a PA, NP, or nurse that you know "what it's like" to be a physician.
'As a nurse, a PA, or NP, how do you know if this leap to becoming a physician is right for you?'
Click To Tweet
I interviewed an NP on The Premed Years Podcast back in Session 268. And when he shadowed, he went out and shadowed a physician outside of his normal NP duties. He realized that there were all these other things that physicians did that he didn't know about. Because he was only focused on his role as an NP in his current situation.
[02:40] Shadow Right Now! (Before You Commit to This Journey)
Therefore, shadowing is what you have to do right now,. Before you commit too much more money, time, effort, stress, relationships to this journey, go out and shadow a physician. Make sure that what you see the physician is doing is something you like. Make sure that you like the operating room when she's operating. Or that when he sees patients in the emergency department that you also like dealing with sick patients and you like the interaction.
The more you do it and put yourself around patients and around health care and around physicians, the more you will be able to significantly increase your chances of knowing that this is the right path for you.
'Go out and shadow some physicians to make sure that this is the right path for you. That is the only way that you will know that medicine is right for you.'
Click To Tweet
There could be a percentage of you going in and then find out you don't like it anymore after shadowing. But you need to increase your chances by getting as much shadowing as possible, putting yourself around sick patients, and making sure that this is what you want to do for the rest of your life.
Links:
The Premed Years Podcast 268: This Nurse Practitioner is On His Way to Medical School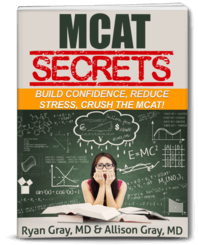 Crush the MCAT with our
MCAT Secrets eBook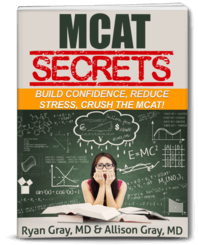 DOWNLOAD FREE - Crush the MCAT with our MCAT Secrets eBook