Original Article: Doubts, Needles, and Measles

Listener Jen sent an email to [email protected] asking M4 Irisa Mahaparn, and M1s Nick Lind and Madeline Slater about the doubts they've experienced in their journey through medical education. Oh, Jen. The doubts they have experienced! We discuss them, along with the sources of doubt and how they are learning to overcome them to achieve their goals. Also, we try to give listener Ryan some ideas about his genetics course assignment.
We also visit the worst place on the internet to get medical advice, Yahoo! Answers, and discover a potential new treatment for desert-based constipation. All it needs is a good clinical trial and a few not-squeamish human subjects!
Subscribe for Free
Listen to Other Episodes
Leave us a Review and Rating!
Just like Yelp reviews or IMDB ratings help you choose your next restaurant or movie, leaving a 5 star rating and/or a written review is very valuable to The Premed Years. It allows us to be able to share our information with more people than ever before.
I am so incredibly thankful to those who have recently gone into our listing in iTunes to provide a five start rating and a written review of The Premed Years.
Subscribe and Download
iOS/Mac/Windows – You can subscribe to the show in iTunes. Or you could manually add the RSS feed to your aggregator. Android/Mac/Windows – You can download DoubleTwist and use that to manage all of our past and future episodes
Please help us spread the word!
If you like the show, will you please take a moment to leave a comment on iTunes? This really helps us get the word out!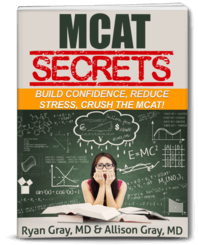 Crush the MCAT with our
MCAT Secrets eBook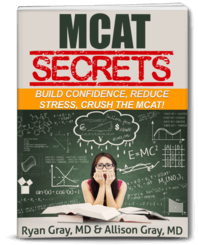 DOWNLOAD FREE - Crush the MCAT with our MCAT Secrets eBook