Original Article: Getting there from here, a novel recipe, and future projects

[We're now available onSpotify and RadioPublic!]
Co-hosts Tim Maxwell, Aline Sandouk, Annie Rempel, and Mackenzie Walhof confront pictures of their younger selves and offer themselves the advice they should have gotten at the start of their med school journeys. Listener Darius asks us for the best options to progress from his current work as an EMT-B/paramedic to medical school–among our suggestions is to check out the AAMC's list of post-baccalaureate programs, including Iowa State University's excellent but reasonably-priced option.  Dave offers up his own Recipe for Med School Success–a concoction he's pretty sure no-one has ever thought of, but which his skeptical co-hosts end up enjoying–and promises an e-book with them all!  Submit yours to be part of it and get it free!
Annie also tells us about her recent arts-and-medicine exhibit at The Examined Life Conference, called Snapshots.  A follow-up to her Stanford Honors in the Arts show, it's a series of drawings and interviews offering "realistic glimpses into the inspirational life stories of those affected by Huntington's Disease."
Subscribe for Free
Listen to Other Episodes
Leave us a Review and Rating!
Just like Yelp reviews or IMDB ratings help you choose your next restaurant or movie, leaving a 5 star rating and/or a written review is very valuable to The Premed Years. It allows us to be able to share our information with more people than ever before.
I am so incredibly thankful to those who have recently gone into our listing in iTunes to provide a five start rating and a written review of The Premed Years.
Subscribe and Download
iOS/Mac/Windows – You can subscribe to the show in iTunes. Or you could manually add the RSS feed to your aggregator. Android/Mac/Windows – You can download DoubleTwist and use that to manage all of our past and future episodes
Please help us spread the word!
If you like the show, will you please take a moment to leave a comment on iTunes? This really helps us get the word out!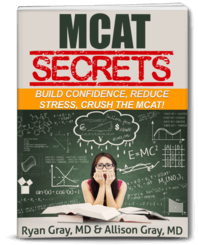 Crush the MCAT with our
MCAT Secrets eBook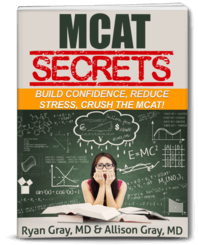 DOWNLOAD FREE - Crush the MCAT with our MCAT Secrets eBook