Original Article: Routines, Right To Try, and Reviews

What Routines Do Medical Students Find Helpful When Drinking from the Firehose?
Listener Meghan is about to start med school in the fall, and is thinking about what sort of regular habits medical students like Aline Sandouk, Tony Rosenberg, and new co-host Jayden Bowen use to keep them on track.  Not only do we look at some routines they use (and debate whether they're even helpful), but we also have a suggested routine for the new student.
What Every New Medical Student Needs to Know about The 'Dean's Letter.'
And Dave, who's begun writing dean's letters (or 'Medical Student Performance Evaluations') for students who will be looking for jobs this year, has some sobering news for his co-hosts: they are, themselves, already writing them.  Dave thinks most first-year medical students have never heard of this important document, nor do they know what will be in it…and how it could help or hinder their efforts to land that plum residency.
Subscribe for Free
Listen to Other Episodes
Leave us a Review and Rating!
Just like Yelp reviews or IMDB ratings help you choose your next restaurant or movie, leaving a 5 star rating and/or a written review is very valuable to The Premed Years. It allows us to be able to share our information with more people than ever before.
I am so incredibly thankful to those who have recently gone into our listing in iTunes to provide a five start rating and a written review of The Premed Years.
Subscribe and Download
iOS/Mac/Windows – You can subscribe to the show in iTunes. Or you could manually add the RSS feed to your aggregator. Android/Mac/Windows – You can download DoubleTwist and use that to manage all of our past and future episodes
Please help us spread the word!
If you like the show, will you please take a moment to leave a comment on iTunes? This really helps us get the word out!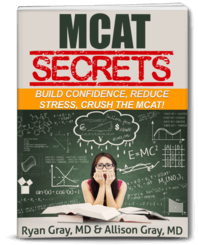 Crush the MCAT with our
MCAT Secrets eBook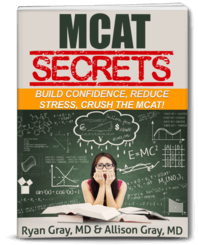 DOWNLOAD FREE - Crush the MCAT with our MCAT Secrets eBook