Tulane University Secondary Essay Prompts
(If you have updated prompts, please submit them at updatesecondaries.com)
These prompts are from the 2019 Application Cycle.
Prompts:
Briefly describe the reasons for your interest in Tulane University School of Medicine. (150 words)
List any leadership positions, in clubs or organizations, you may have held during college. (100 words)
Please list your hobbies and major non-academic interests. (150 words)
Tulane University School of Medicine values the diversity of its patients, faculty, staff, and students. Do you identify with a particular group that you believe is underrepresented among medical professionals? These include groups oriented around, but not limited to: ethnicity, race, sexuality, religion, and economic background. (60 words-Optional)
If you've already graduated from college there is another prompt: What have you been pursuing since graduation? (150 words)
---
Secondary Deadline: January 15, 2018
Secondary Fee: $125
FAP Waiver: Full Fee Waived
CASPer Required: Yes
Screens Applications: No
Accepts Application Updates: Yes/Portal
---
Tulane University School of Medicine Mission:
We improve human health and foster healthy communities through discovery and translation of the best science into clinical practice and education; to deliver the highest quality patient care and prepare the next generation of distinguished clinical and scientific leaders.
Tulane University School of Medicine Vision:
To be a distinctive, preeminent research-intensive medical school, transforming health through discovery, lifelong learning, and patient-centered health care.
Tulane University School of Medicine Values:
Accountability
Compassion
Quality
Collaboration
Integrity
Diversity
Creativity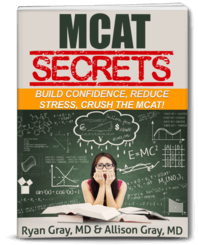 DOWNLOAD FREE - Crush the MCAT with our MCAT Secrets eBook