Below is a subjective list of the 10 books every premed student should read before going to medical school. The list includes stories and perspectives from attending physicians, residents, interns, and even medical students. You'll find the good and the bad of medicine, commentary on the state of our healthcare system, and advice for your premed path. Happy reading!
Get an Audiobook for free!
Sign-up for free today at Audible.com, my favorite way of "reading" books, and get 1 free book that is yours to keep even if you don't continue after the free trial! Four of the books we list below are available as audiobooks on Audible. We know premeds love free stuff, so try it out!
The 10 Books Every Premed Should Read
This is the memoir of an Orthopedic surgeon's four-year residency at the Mayo Clinic. Hot Lights, Cold Steel is an excellent book that takes you inside the operating room. Dr. Collins tells excellent stories with his writing.
---
Emergency Doctor is an exciting book in which an emergency physician, Dr. Edward Ziegler, takes you into the often crazy world of the emergency department of Bellevue Hospital. In each chapter, Dr. Ziegler tells the story of a different encounter with a patient in the emergency department.
The encounters are exciting, shocking and entertaining.  Some stories are tragic while others are funny. For a premed student, the stories are thrilling and interesting—a great sneak peek into the frontlines of medicine.
---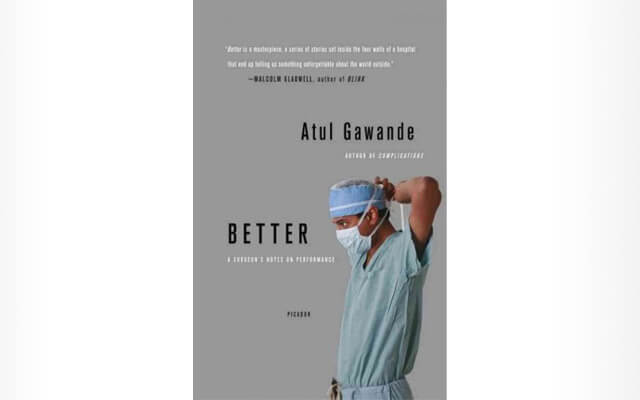 You can't go wrong with any of Dr. Gawande's books, including Better, Complications (see below) or The Checklist Manifesto (a look at how to reduce errors in medicine). Better contains several essays and is divided into three main sections. It takes a look at various issues in healthcare including insurance, lawsuits, and more.
---
The Soul of a Doctor is a book containing several dozen accounts of medical students all collected and put together. It takes you to a time before physicians were tired, jaded, and upset with the system that created them, and it shows the growth of these physicians in training.
---
One of the first books I read about medical training, this book takes an interesting look at what life is like as an intern. It's an account of several pediatric interns that kept a diary about their trials and tribulations.
---
One of the go-to books for premed students, Med School Confidential covers everything from A to Z. I've heard from many students that this book helped them see the path to becoming a physician more clearly.
---
A memoir by Dr. Youn, a plastic surgeon, writer, and television personality. This book takes you through his life on the way to becoming the physician he is today.
---
The House of God is a classic, a book published in 1978 but an important read for any premedical or medical student. Dr. Samuel Shem takes us on a thrilling journey into his life as an intern at one of the premier teaching hospitals in Boston. Through his vivid writing, you meet his fellow interns, the residents who supervise and teach him, and the nurses he works with.
His daydreams sometimes appear to bleed into his reality with fantasy and sexual encounters. He and his fellow doctors struggle with difficult cases and tragic circumstances that change their lives forever. While this memoir does not give a realistic preview of what to expect on the wards nowadays in the 21st century, it is a very entertaining and moving read.
---
Complications is a great read and written by one of the hottest writers in medical memoirs today, Dr. Atul Gawande. Dr. Gawande is a surgeon at Brigham and Women's Hospital and an advocate for improving the quality of patient care.
In Complications, Dr. Gawande shares challenging cases and problems he has faced as a surgeon in training and in practice. His honest writing is enlightening and moving. This is a good read for any physician and anyone going into medicine.
---
White Coat is the story of Dr. Ellen Lerner Rothman's journey to becoming a physician at Harvard Medical School. She takes us through each year of medical school. We follow her journey from the wonder of gross anatomy lab, through her classes in her classroom years, and then into her clinical years in the hospital.
Dr. Rothman shares her fears, her triumphs, her friendships, and her excitement. Through White Coat, you get a firsthand look into the journey through medical school. It's a great ride and a wonderful read for any premed student.
---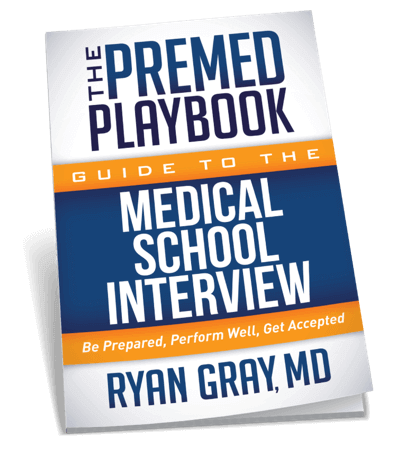 I had to add one of my own books at the end here. This book is a compilation of years of information gathered from experts through interviews for The Premed Years podcast and my experience doing mock interviews for premeds. It has consistently been the best medical school interview book on Amazon.
And this book is part of my Premed Playbook series of books (all available on Amazon), with other installments on the personal statement and the MCAT specifically.
Want More Premed Book Recommendations?
So many premeds appreciated this list that we decided to make another. Here are even more books you should check out as a premed!
Links and Other Resources