Tufts University School of Medicine Reviews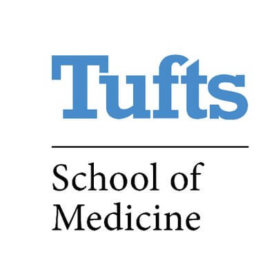 Tufts University School of Medicine is a 4-year MD-granting program that welcomed its first class in 1893. The School of Medicine recently change their curriculum to include four concentrations: Healthcare Systems, Population Health, The Patient Experience, and Personal and Professional Development. Tufts offers a friendly, diverse environment for students. Beginning in 2019, Tufts will have learning communities in which small groups of students are paired with a faculty coach. In addition, all students are involved in the Community Service-Learning program.
The mission of Tufts University School of Medicine is to educate a diverse body of students and advance medical knowledge in a dynamic and collaborative environment. We seek to foster the development of dedicated clinicians, scientists, public health professionals, and educators who will have a sustained positive impact on the health of individuals, communities, and the world.
- MD/MA

- MD/MBA

- MD/MPH

- MD/PHD
- Annual High Temp: 58.7°F

- Annual Low Temp: 44.1°F

- Av. Annual Rainfall: 43.56 inch
Commitment to Excellence
To cultivate a perpetual spirit of inquiry and creativity, leading to outstanding evidence-based health care, rigorous research and scholarship, and inspired teaching.
Commitment to Humanism
To relieve suffering and improve quality of life. To treat all people with compassion, respecting human dignity and autonomy.
Commitment to Social Responsibility
To serve and advocate for all people, especially underserved and vulnerable patients and populations, by addressing social determinants of health, health equity, social justice, and stewardship of social resources.
Commitment to Professionalism
To act in accordance with the highest standards of integrity, demonstrating personal accountability and resilience, collegiality and teamwork, and the pursuit of lifelong learning.
OUR 5 FAVORITE MED SCHOOL APPLICATION PODCASTS