Tulane University School of Medicine Reviews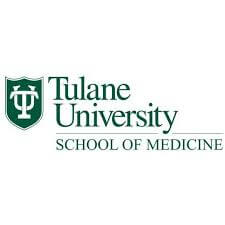 Tulane University School of Medicine is a 4-year MD-granting program that traces its roots back to the Medical College of Louisiana. They welcomed their first class in 1835. Tulane offers students an opportunity to receive their medical education in a culturally rich and diverse city. The School of Medicine has an Owl Club to which students are elected to act as liaisons between students and faculty. There are student-run clinics available to participate in. Tulane University School of Medicine also offers the first-ever culinary medicine program to be integrated with the school.
We improve human health and foster healthy communities through discovery and translation of the best science into clinical practice and education; to deliver the highest quality patient care and prepare the next generation of distinguished clinical and scientific leaders.
To be a distinctive, preeminent research-intensive medical school, transforming health through discovery, lifelong learning, and patient-centered health care.
- Annual High Temp: 78°F

- Annual Low Temp: 61.1°F

- Av. Annual Rainfall: 62.45 inch
Accountability
Compassion
Quality
Collaboration
Integrity
Diversity
Creativity
Overall School Ratings
Overall Experience

USMLE Step 1 Prep

Elective Rotations

Professor Support and Mentorship

Administration Responsiveness

Class Camaraderie

Research Opportunity

Residency Match Support

Diverse and Inclusive Environment

Values Balance and Wellness

Community Service Opportunity

Location and Activities in Area
How to Leave a Review
Directions: Please rank your school on the following categories with 5 being Excellent and 1 being Poor.
If you would like to add any additional comments on things such as: residency match support, early clinical exposure, accommodations for students with invisible and visible disabilities, ease of obtaining housing, clinical sites distance, resources for students with families, or other things that made your school unique, please do so below!
Comments Rating
( reviews)
OUR 5 FAVORITE MED SCHOOL APPLICATION PODCASTS