Tulane University School of Medicine Reviews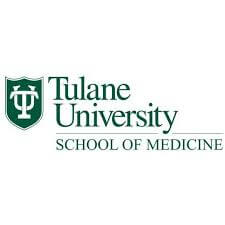 Tulane University School of Medicine is a 4-year MD-granting program that traces its roots back to the Medical College of Louisiana. They welcomed their first class in 1835. Tulane offers students an opportunity to receive their medical education in a culturally rich and diverse city. The School of Medicine has an Owl Club to which students are elected to act as liaisons between students and faculty. There are student-run clinics available to participate in. Tulane University School of Medicine also offers the first-ever culinary medicine program to be integrated with the school.
We improve human health and foster healthy communities through discovery and translation of the best science into clinical practice and education; to deliver the highest quality patient care and prepare the next generation of distinguished clinical and scientific leaders.
To be a distinctive, preeminent research-intensive medical school, transforming health through discovery, lifelong learning, and patient-centered health care.
- Annual High Temp: 78°F

- Annual Low Temp: 61.1°F

- Av. Annual Rainfall: 62.45 inch
Accountability
Compassion
Quality
Collaboration
Integrity
Diversity
Creativity
OUR 5 FAVORITE MED SCHOOL APPLICATION PODCASTS