Geisel (Dartmouth) Secondary Essay Prompts
(If you have updated prompts, please submit them at updatesecondaries.com)
These prompts are from the 2019 Application Cycle. 
All prompts DO NOT have a character limit.
Prompts:
Please indicate your plans for the 2018-2019 academic year. If in school, please list your courses. If working, let us know something about the nature of your job. If your plans or courses change subsequently, you need to inform the Admissions Office by email at [email protected]
Please share with us something about yourself that is not addressed elsewhere in your application and which could be helpful to the Admissions Committee as we review your file.
---
Secondary Deadline: January 3, 2019
Secondary Fee: $130
FAP Waiver: Full Fee Waived
CASPer Required: No
Screens Applications: No
Accepts Application Updates: Yes/Portal
---
Dartmouth Geisel School of Medicine Mission:
To improve the lives of the communities we serve through excellence in learning, discovery, and healing. To foster an inclusive, diverse community that reflects our world and addresses the most challenging issues in health care.
Dartmouth Geisel School of Medicine Vision:
to be the medical school that sets the standard for educating physicians, scientists, and teachers to be leaders of change in creating a healthier, better world; and
to build a diverse and inclusive community reflective of our world in order to enrich learning, foster innovation and help tackle the most vexing challenges in health care.
Dartmouth Geisel School of Medicine Values:
Excellence
Teamwork
Communication
Diversity
Integrity
Innovation
Accountability
Example Link Can Be Put Here
Example Link Can Be Put Here
Example Link Can Be Put Here
Example Link Can Be Put Here
Example Link Can Be Put Here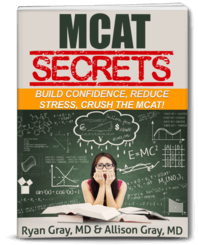 DOWNLOAD FREE - Crush the MCAT with our MCAT Secrets eBook