University of Maryland Secondary Essay Prompts
(If you have updated prompts, please submit them at updatesecondaries.com)
These prompts are from the 2019 Application Cycle.
All prompts have a 1,500 character limit.
Prompts:
Briefly describe your most important exposure to clinical medicine.
Briefly describe your most satisfying experience related to community service.
What does it mean to you to enter into a profession?
---
Secondary Deadline: December 15, 2018
Secondary Fee: $80
FAP Waiver: No
CASPer Required: No
Screens Applications: No
Accepts Application Updates: Yes/Email
---
University of Maryland School of Medicine Mission:
The University of Maryland School of Medicine is dedicated to providing excellence in biomedical education, basic and clinical research, quality patient care and service to improve the health of the citizens of Maryland and beyond. The School is committed to the education and training of medical, MD/PhD, graduate, physical therapy and medical and research technology students. We will recruit and develop faculty to serve as exemplary role models for our students.
University of Maryland School of Medicine Vision:
The University of Maryland School of Medicine will achieve international eminence as an academic institution in undergraduate, graduate, postgraduate and continuing professional education; basic and clinical research; clinical practice and service; public health and prevention; and responsiveness to its community.

The School of Medicine, in an environment with both rapid scientific and technological advances and economic changes, will be recognized for its excellence and innovation in:

Education
Research
Patient Care
Community Service
University of Maryland School of Medicine Values:
Excellence
Leadership
Diversity
Social and Public Health Responsibility
Collaboration and Communication
Respect, Ethical Behavior and Professionalism
Fiscal Responsibility and Accountability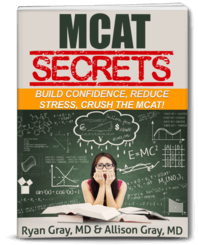 DOWNLOAD FREE - Crush the MCAT with our MCAT Secrets eBook