Session 26
With three different application services, and two different physician degrees, students get overwhelmed with what to do.
Should you apply to both DO and MD schools?
A question came up recently in our Facebook Hangout Group and the student asked this question. Students who have gone through this process would say of course you can. But a lot of students aren't actually aware of this.
First off, our episodes in this podcast are recordings of our Facebook Live that we do at 3pm Eastern on most weekdays. Check out our Facebook page and like the page to be notified.
Also, listen to our other podcasts on MedEd Media. If you want to hear more about certain specialties, listen to the Specialty Stories Podcast.
[01:05] MD vs. DO and the Bias Towards DO
MD is for allopathic and DO is for osteopathic. At the end of the day, they're both the same. They're both physicians. But lately, the term "physician" is set by the Department of Labor and even chiropractors can call themselves physicians.
If you want to be a doctor taking care of patients and operate on patients, you can be either a DO or an MD. It doesn't matter.
There is some built-in bias against DOs and there has been since the beginning. It is slowly eroding away though. As the older physicians are retiring and the Gen X's coming up, we're getting more and more openness towards DO students.
[02:40] Apply to Both MD and DO Schools
I interviewed the Dean of Michigan State University – College of Osteopathic Medicine
(DO school) and I heard a stat that 25% of all medical students right now are DO students.
At the end of the day, do you want to be a physician or do you want to go to a specific medical school? That's the question.
If you want to be a doctor, apply to both MD schools and DO schools. Increase your chances of being a physician. It doesn't matter at then end of the day.
Links:
Medical School HQ Facebook page
Michigan State University – College of Osteopathic Medicine
Get the Podcast Free!
Listen to Other Episodes
Leave us a Review and Rating!
Just like Yelp reviews or IMDB ratings help you choose your next restaurant or movie, leaving a 5 star rating and/or a written review is very valuable to The Premed Years. It allows us to be able to share our information with more people than ever before.
I am so incredibly thankful to those who have recently gone into our listing in iTunes to provide a five start rating and a written review of The Premed Years.
Subscribe and Download
iOS/Mac/Windows – You can subscribe to the show in iTunes. Or you could manually add the RSS feed to your aggregator.
Android/Mac/Windows – You can download DoubleTwist and use that to manage all of our past and future episodes
Please help us spread the word!
If you like the show, will you please take a moment to leave a comment on iTunes? This really helps us get the word out!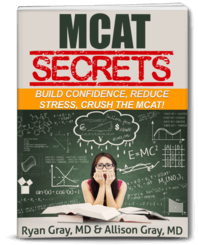 Crush the MCAT with our
MCAT Secrets eBook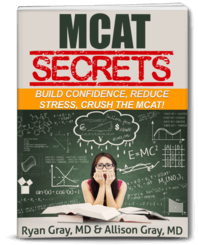 DOWNLOAD FREE - Crush the MCAT with our MCAT Secrets eBook