Session 160
In this episode, Ryan is joined by Dr. Adele Wolfson, a biochemistry professor at Wellesley College. They discuss the liberal arts degree and how it can actually be a better or even the best choice for premed.
Adele wrote an essay talking about the big swing in the admissions process away from strictly science-based students and having students that can crush the MCAT to having students with people skills. She further talks about the importance of not discounting the study of science as an academic discipline while studying social sciences. It's all about balance.
Here are the highlights of the conversation with Dr. Wolfson:
How the admissions process to medical school has changed over the years:
Preparation of students and the expectation for them
The field of biochemistry itself – the explosion in molecular biology and molecular genetics
Information is going to continue to change; instead have a solid foundation in the core disciplines and the ability to learn new material as it arises
Biochemistry as a premed requisite?
Adele thinks that you can learn it at any stage given the right background and the right tools
[Learn More About
Choosing an Undergrad Major
]
On Adele's essay, Science Matters
Every student should know sufficient science to be a good physician
Every student should know sufficient liberal arts, humanities, and social science to know how the world works on a social, artistic level
The reason for the shift from strictly science-focused students in admission to bringing in humanities:
Why Science matters:
Having the facts is just the starting point
Building the foundation and your skills being interwoven into who you become as a physician
Looking at science not just as a body of knowledge but figuring out how they work and their implications to your patient's health
A hope to connect the disciplines (written along with Lee Cuba and Alexandra Day)
Their findings:
Students who took the most courses outside of the STEM disciplines were best able to learn the second discipline in some depth and were able to make connections between those fields
Connections, defined:
The ability to talk knowledgeably about the ways in which knowledge is created in different fields
Understanding of things in both an analytical field that uses lots of data and literature field that uses narrative as data
How students can figure out what to major in:
Take the time to figure out what you're passionate about.
If your passion is Greek, take the classics. Just make sure you find enough time to put in the science and other courses you need.
Take courses that interest you and not just to check off the boxes
Biochemistry vs. organic chemistry
Biochemistry: The need for knowledge base and build on it and get creative
Organic chem: The need for a skill set around seeing things in 3D
Some pieces of advice for premed students:
You can't understand the field unless you do the basic work.
Be able to look at a problem, figure out how it needs to be solved, and what information you need to get there.
Do as many problems as possible to help you learn. Practice a lot to get it into your muscle memory.
Work in groups to allow you to see things from a different perspective.
By the end of the episode, Ryan answers some questions raised by our listeners about MCAT, shadowing, and getting LOR from a PA.
Links and Other Resources
Episode 016: Interview with Mount Sinai – All About FlexMed
Episode 035: How too Fix a Medical School Application After Starting Premed Poorly
Dr. Adele Wolfson's published essay, Science Matters
Adele's Study: The Liberal Education of STEM Majors
Email me at ryan@medicalschoolhq.net or connect with me on Twitter @medicalschoolhq
Subscribe for Free
Listen to Other Episodes
Leave us a Review and Rating!
Just like Yelp reviews or IMDB ratings help you choose your next restaurant or movie, leaving a 5 star rating and/or a written review is very valuable to The Premed Years. It allows us to be able to share our information with more people than ever before.
I am so incredibly thankful to those who have recently gone into our listing in iTunes to provide a five start rating and a written review of The Premed Years.
Subscribe and Download
iOS/Mac/Windows – You can subscribe to the show in iTunes. Or you could manually add the RSS feed to your aggregator.
Android/Mac/Windows – You can download DoubleTwist and use that to manage all of our past and future episodes
Please help us spread the word!
If you like the show, will you please take a moment to leave a comment on iTunes? This really helps us get the word out!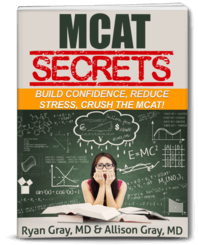 Crush the MCAT with our
MCAT Secrets eBook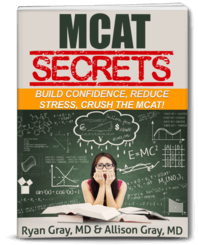 DOWNLOAD FREE - Crush the MCAT with our MCAT Secrets eBook