Virginia Commonwealth University Secondary Essay Prompts
(If you have updated prompts, please submit them at updatesecondaries.com)
These prompts are from the 2019 Application Cycle. 
Prompts:
Medicine is a lifelong learning career where new understandings of diseases are constantly changing and new medications are continuously being added, yet motivating patients continues to be a stimulating challenge. Please discuss in 2000 characters or less ways physicians address this issue. You may use resources to answer this question, mention them but footnotes are not necessary.
---
Secondary Deadline: 60 days after the secondary application is received
Secondary Fee: $80
FAP Waiver: Full Fee Waived
CASPer Required: Yes
Screens Applications: Yes
Accepts Application Updates: No
---
Virginia Commonwealth University School of Medicine Mission:
The mission of the School of Medicine is to provide preeminent education to physicians and scientists in order to improve the quality of health care for humanity. Through innovative, scholarly activity and a diverse educational context, the School seeks to create and apply new knowledge, and to provide and continuously improve systems of medical and science education. Furthermore, it is our mission to develop more effective health care practices to address the needs of the diverse populations we serve, and to provide distinguished leadership in the advancement of medicine and science.
Virginia Commonwealth University School of Medicine Vision:
The VCU School of Medicine will build on its excellence in the basic, clinical and behavioral sciences to improve human health by advancing the prevention and treatment of diseases. Training programs will incorporate commitment to diversity and the advancement of healthcare yielding a quality diverse workforce in a welcoming and accepting environment.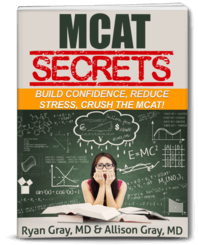 DOWNLOAD FREE - Crush the MCAT with our MCAT Secrets eBook