University of Alabama at Birmingham Secondary Essay Prompts
(If you have updated prompts, please submit them at updatesecondaries.com)
These prompts are from the 2019 Application Cycle.
Prompts:
Non-Alabama Resident with Ties to Alabama: Describe any ties or meaningful experiences you have had related to the state of Alabama or UAB Medical Center (1500 char).
Please share any information you want us to know about you that is not included in your AMCAS application or in this secondary application (750 char).
Where do you see yourself in your medical career fifteen to twenty years from now (750 char)?
Briefly indicate how you would add diversity to our medical school class (750 char).
---
Secondary Deadline: 1/15/2019
Secondary Fee: $100
FAP Waiver: Full Fee Waived
CASPer Required: No
---
The University of Alabama at Birmingham School of Medicine Mission and Vision:
Our mission and vision guide us on our track to become a preferred academic medical center of the 21st century.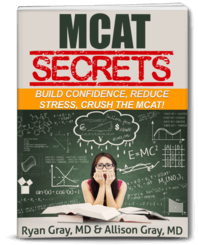 DOWNLOAD FREE - Crush the MCAT with our MCAT Secrets eBook