University of Iowa Carver Secondary Essay Prompts
(If you have updated prompts, please submit them at updatesecondaries.com)
These prompts are from the 2019 Application Cycle.
All prompts a 1,500 character limit.
Prompts:
Required
We understand you may be applying to multiple medical schools. Please explain your reasons for applying to the Carver College of Medicine.
Describe any unique personal characteristics and obstacles you may have overcome that will contribute to the diversity of, and bring educational benefits to, the entering class.
Please list and briefly describe all medically related experiences (paid/volunteer) you have completed during the past 5 years. Do NOT forecast future hours. Please include experiences listed on your AMCAS and also provide any additional experiences NOT listed on your AMCAS. 15 entries max with 175 character count. 
Optional 
If you are a reapplicant to the Carver College of Medicine, how have you strengthened your application?
If you are not currently in a degree-seeking program, please indicate what you will be doing from the time you complete this secondary application to the start of medical school.
---
Secondary Deadline: December 15, 2018
Secondary Fee: $60
FAP Waiver: Full Fee Waived
CASPer Required: No
Screens Applications: Yes
Accepts Application Updates: Yes Academic Updates/Portal
---
University of Iowa Roy J. and Lucille A. Carver College of Medicine Mission:
The Carver College of Medicine has three inextricably linked missions: education, research, and service. The college aspires to be responsive to the needs of society through the excellence of its educational programs in the health professions and biomedical sciences, by the outstanding quality of its research, and through the provision of innovative and comprehensive health care and other services.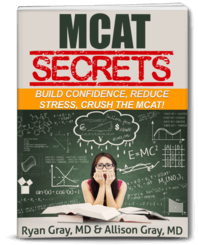 DOWNLOAD FREE - Crush the MCAT with our MCAT Secrets eBook