University of Minnesota- Duluth Secondary Essay Prompts
(If you have updated prompts, please submit them at updatesecondaries.com)
These prompts are from the 2019 Application Cycle. 
All prompts have an 800 character limit. 
Prompts:
In what ways do you fit the goals of the Duluth medical school program?
How familiar are you with life in a rural setting or American Indian community?
What are some of the professional and personal advantages and disadvantages of a rural family medicine practice?
How have you familiarized yourself with the field of medicine?
How have your volunteer experiences influenced your life goals?
Briefly describe your career plans in the event that you do not attend medical school.
Have you ever struggled with being honest and compassionate at the same time? Describe the situation, the struggles and, if there was one, the resolution.
Describe an experience you have had working in a team (other than a sports team), what role you played, and your comfort level with that role.
What does lifelong learning mean to you?
What are your recreational and leisure activities?
Medical school can be stressful. What coping skills have you used in the past to deal with stressful situations?
Please use this space to update the information contained in your AMCAS application. Indicate grades earned, alterations in your proposed coursework or graduation dates, additions to your extracurricular activities, and anything else you feel the Committee should know.
Please describe what you are currently doing. If you have already graduated please indicate what you have been doing since graduation and what your plans are for the coming year.
FOR REAPPLICANTS ONLY: What have you done to improve your application to medical school?
State Ties
---
Secondary Deadline: December 1, 2018
Secondary Fee: $100
FAP Waiver: Full Fee Waived
CASPer Required: No
---
University of Minnesota Medical School Duluth Mission:
The University of Minnesota Medical School, Duluth campus was founded in 1972 with a mission to be a leader in educating physicians dedicated to family medicine, to serve the needs of rural Minnesota and Native American communities.
University of Minnesota Medical School Duluth Vision:
To give the best of ourselves to create a Medical School where individuals thrive, collaborations elevate, and the best of medical practice, research and education combine to create a legacy of:

Excellently trained and compassionate physicians.
Scientists with the courage and expertise to pursue life-changing discoveries.
Minnesotans whose lives have been improved through the highest quality of medicine.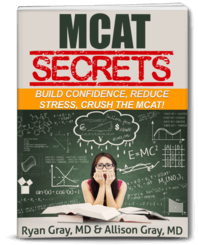 DOWNLOAD FREE - Crush the MCAT with our MCAT Secrets eBook