University of Pikeville- Kentucky Secondary Essay Prompts
(If you have updated prompts, please submit them at updatesecondaries.com)
These prompts are from the 2019 Application Cycle.
Prompts:
Please explain why you believe KYCOM is the right choice for your osteopathic medical education.
Please explain why you believe you are an excellent choice to be an osteopathic medical student at KYCOM.
Please describe your experience with osteopathic medicine, such as your care and treatment from a DO and your shadowing experience with a DO (including number of hours). Please describe how your experience has influenced your decision to apply to an osteopathic medical school.
---
Secondary Deadline: March 1, 2019
Secondary Fee: $75
FAP Waiver: Full Fee Waived
CASPer Required: No
Screens Applications: No
Accepts Application Updates:
---
University of Pikeville- Kentucky College of Osteopathic Medicine Mission:
The mission of the University of Pikeville-Kentucky College of Osteopathic Medicine (KYCOM) is to provide men and women with an osteopathic medical education that emphasizes primary care, encourages research, promotes lifelong scholarly activity, and produces graduates who are committed to serving the health care needs of communities in rural Kentucky and other Appalachian regions.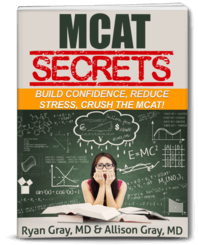 DOWNLOAD FREE - Crush the MCAT with our MCAT Secrets eBook