West Virginia University Secondary Essay Prompts
(If you have updated prompts, please submit them at updatesecondaries.com)
These prompts are from the 2019 Application Cycle. 
All prompts have a 150-word limit. 
Prompts:
Why did you choose to apply to West Virginia University School of Medicine?
Choose 4 of the following:

Tell us one unique fact about yourself
Every accepted student to the Class of 2023 will bring varied experiences to enhance the learning environment. If accepted, what can you teach your classmates; and in turn, what are you hoping to learn from them?
Advocacy in medicine can come in many forms. Please describe a situation when you advocated for someone else.
Name a character to whom you can relate from any book and tell us why
While shadowing physicians, you have likely witnessed excellent role models. In some instances, you may have witnessed a negative doctor-patient encounter. If you have witnessed a negative encounter, please describe how you would have handled the situation differently if you were the physician.
Students are a crucial part of the medical team, and often students bring innovative ideas to challenging situations. Please provide a creative solution to a major health issue in West Virginia.
---
Secondary Deadline: January 1, 2019
Secondary Fee: $100
FAP Waiver: Full Fee Waived
CASPer Required: Optional
Screens Applications: Yes
Accepts Application Updates: Yes
---
West Virginia University School of Medicine Mission:
The West Virginia University School of Medicine is a connected community of students, teachers, staff, practitioners and researchers who value health and wellness. We support a culture of purpose, accountability, honesty and gratitude that prepares our learners to be resilient and confident as they care for people, conduct research and transform lives.
Example Link Can Be Put Here
Example Link Can Be Put Here
Example Link Can Be Put Here
Example Link Can Be Put Here
Example Link Can Be Put Here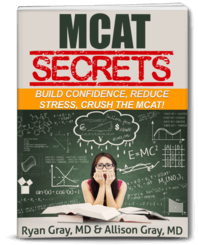 DOWNLOAD FREE - Crush the MCAT with our MCAT Secrets eBook