West Virginia School of Osteopathic Medicine Secondary Essay Prompts
(If you have updated prompts, please submit them at updatesecondaries.com)
These prompts are from the 2019 Application Cycle. 
Prompts:
Why do you want to be an osteopathic physician?
What advantage do you see in attending WVSOM over other medical schools?
Describe an ethically challenging situation you have been in, and how you responded.
What do you feel it will take for you to succeed in medical school?
How many hours per week are you willing to commit to studying in addition to the 25 hours of weekly scheduled class time
Describe a situation in work, volunteer activities, or organizations where you demonstrated your ability to work well with others.
What experiences (living, working or visiting) have you had in rural areas?
---
Secondary Deadline: February 15, 2019
Secondary Fee: Only If Offered An Interview
FAP Waiver: No
CASPer Required: No
Screens Applications: Yes
Accepts Application Updates:
---
West Virginia School of Osteopathic Medicine Mission:
The mission of the West Virginia School of Osteopathic Medicine (WVSOM) is to educate students from diverse backgrounds as lifelong learners in osteopathic medicine and complementary health related programs; to support and develop graduate medical education training; to advance scientific knowledge through academic, clinical and basic science research; and to promote patient-centered, evidence based medicine. WVSOM is dedicated to serve, first and foremost, the state of West Virginia and the health care needs of its residents, emphasizing primary care in rural areas.
Example Link Can Be Put Here
Example Link Can Be Put Here
Example Link Can Be Put Here
Example Link Can Be Put Here
Example Link Can Be Put Here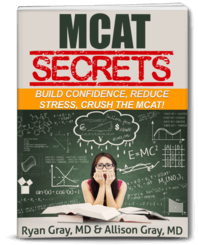 DOWNLOAD FREE - Crush the MCAT with our MCAT Secrets eBook