Case Western Reserve University Secondary Essay Prompts
(If you have updated prompts, please submit them at updatesecondaries.com)
These prompts are from the 2019 Application Cycle.
Prompts:
The admissions committee is interested in gaining more insight into you as a person. Please describe a significant personal challenge you have faced, one which you feel has helped to shape you as a person. Examples may include a moral or ethical dilemma, a situation of personal adversity, or a hurdle in your life that you worked hard to overcome. Please include how you got through the experience and what you learned about yourself as a result. Please limit your response to 1 page (about 3,500 characters), and leave a blank line between paragraphs.
If you are taking time off between college graduation and medical school matriculation, please tell us in no more than four sentences what you are doing during this gap, and why.
If you were working on a small group project and you thought that another student wasn't carrying his/her load, how would you handle it? (300-1000 characters)
---
Secondary Deadline: December 1, 2018
Secondary Fee: $90
FAP Waiver: Full Fee Waived
CASPer Required: No
Screens Applications: No
Accepts Application Updates:
---
Case Western Reserve University School of Medicine Mission:
The School's mission is three-fold: providing excellence in medical education through our unique curriculum, advancing discoveries from our laboratories to patients, and improving the health of our community.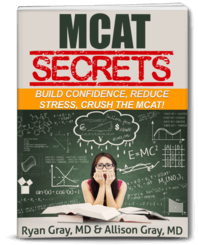 DOWNLOAD FREE - Crush the MCAT with our MCAT Secrets eBook