Ohio University Heritage Secondary Essay Prompts
(If you have updated prompts, please submit them at updatesecondaries.com)
These prompts are from the 2019 Application Cycle. 
Prompts:
Describe a situation where you chose to advocate for someone who is different from yourself. What does advocacy mean to you and how has your advocacy developed? How do you see it linked to your role as a physician/leader? What risks, if any, might be associated with your choice to be an advocate? (250 words max)
Answer ONE of the following three questions in the form of a short essay, 250 words maximum:

Describe the community in which you were nurtured or spent the majority of your early development with respect to its demographics. What core values did you receive and how will these translate into the contributions you hope to make to your community as a medical student and later as a physician?
There are multiple paths that lead to medical school and many obstacles along the way. Please describe the unique path that has led you to medicine as well as any obstacle or adversity that you had to overcome in achieving this goal. How will this experience affect your career as a physician?
Part of OU-HCOM's mission is to embrace diversity and public service and improve the health and wellbeing of underserved populations. Describe what that means to you and how you would contribute to that mission as a student and as a future physician.
While completing your AACOMAS application, you indicated an interest in the dual degree program. Please submit a short essay (500 words or fewer) describing how this path would support your career goals.
---
Secondary Deadline: March 15, 2019
Secondary Fee: $60
FAP Waiver: Full Fee Waived
CASPer Required: No
Screens Applications: Yes
Accepts Application Updates: 
---
Ohio University Heritage College of Osteopathic Medicine Mission:
We pride ourselves on our strong focus on our mission: training osteopathic primary care physicians to serve Ohio.

Our medical school educates physicians committed to practice in Ohio, emphasizes primary care, engages in focused research, and embraces both Appalachian and urban communities. Integral to this mission, our college community commits itself to: provide a clinically integrated, learning-centered, osteopathic medical education continuum for students, interns, residents and primary care associates; embrace diversity and public service; and improve the health and well-being of underserved populations.
Ohio University Heritage College of Osteopathic Medicine Vision:
The Heritage College is recognized as the national leader in training osteopathic primary care physicians and the number one producer of primary care physicians in the country.
Ohio University Heritage College of Osteopathic Medicine Values:
Wholeness and balance within each person
Integrity
Community of mutual respect
Acceptance of others and embracing diversity
Pursuit of excellence
A climate of scholarship
Commitment to service, generosity and compassion.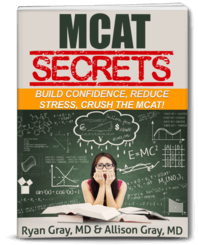 DOWNLOAD FREE - Crush the MCAT with our MCAT Secrets eBook