University of Arizona, Phoenix Secondary Essay Prompts
(If you have updated prompts, please submit them at updatesecondaries.com)
These prompts are from the 2019 Application Cycle. 
All prompts have a 1,000 character limit.
Required Essays:
What is the most important quality you seek in a medical school, and how does the UA College of Medicine-Phoenix embody that for you?
What achievement are you most proud of? What aspect of this achievement will you bring to our medical school?
The UA College of Medicine – Phoenix practices Inclusive Excellence, which celebrates the differences, talents, and unique qualities of all individuals. Describe a circumstance where you sought to learn about a culture, group, or idea different than your own and how that impacted you.
Optional Essays:
I previously applied to any medical school (select yes if you submitted a primary or secondary application). If yes, how are you a stronger applicant this cycle?
Please reflect on your entire application, is there anything you would like to further explain to the Admissions Committee? Do not repeat any information already mentioned in the national or secondary applications.
Please reference the Work/Activities section. If any of the competencies were unmatched, please provide an explanation below.
---
Secondary Deadline: 30 days after receiving secondary application
Secondary Fee: $85
FAP Waiver: Full Fee Waived
CASPer Required: No
Screens Applications: Yes
Accepts Application Updates: No
---
University of Arizona College of Medicine-Phoenix Mission:
The University of Arizona College of Medicine – Phoenix inspires and trains exemplary physicians, scientists and leaders to optimize health and health care in Arizona and beyond. We are uniquely positioned to accelerate the biomedical and economic engines in Phoenix and the State by leveraging our vital relationships with key clinical and community partners. 
University of Arizona College of Medicine-Phoenix Values:
Collaboration
Community
Diversity
Excellence
Innovation
Integrity
Servant Leadership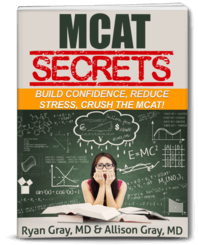 DOWNLOAD FREE - Crush the MCAT with our MCAT Secrets eBook