University of Oklahoma- Tulsa Secondary Essay Prompts
If you have updated prompts, please submit them at updatesecondaries.com)
These prompts are from the 2019 Application Cycle.
Prompts:
Please submit an essay (450 words or less) that explains your interest and commitment to Community Medicine.
Please explain (in 250 words or less) how you expect the SCM track to enhance your medical education.
Please enter any additional community or volunteer experience not included on your AMCAS application (no word limit).
Please enter any other relevant life experience that you feel might have an impact on your application to the SCM track (no word limit).
---
Secondary Deadline: November 1, 2018
Secondary Fee: $85
FAP Waiver: Full Fee Waived
CASPer Required: No
Screens Applications: No
Accepts Application Updates:
---
The University of Oklahoma- Tulsa School of Community Medicine Mission:
The mission of the University of Oklahoma is to provide the best possible educational experience for students through excellence in teaching, research, creative activity and service to the state and society. The University of Oklahoma School of Community Medicine (OUSCM) focuses this mission on explicitly improving the health and health care of the entire community.
The University of Oklahoma- Tulsa School of Community Medicine Vision:
Educate and train a new generation of practitioners with the skills and desire to improve the health status of all Oklahomans. Build a learning community to improve the health of individuals and their communities through caring, learning, research, collaboration and dignity.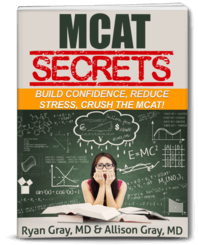 DOWNLOAD FREE - Crush the MCAT with our MCAT Secrets eBook