Michigan State University (MD) Secondary Essay Prompts
(If you have updated prompts, please submit them at updatesecondaries.com)
These prompts are from the 2020 Application Cycle.
All prompts have a 250-word limit.
Prompts:
Describe a time when you faced a challenging, but important, learning opportunity. Include your approach and resources used to pursue this challenge. What did you learn about yourself and your approach to learning from this experience? What, if anything, would you do differently?
Discuss a time when you stepped out of your comfort zone. What were the challenges? What did you learn?
If you could present yourself to the Committee on Admissions, what would you want to make sure they knew about you?
---
Secondary Deadline: November 30, 2019
Secondary Fee: $90
FAP Waiver: Full Fee Waived
CASPer Required: Yes
Screens Applications: No
Accepts Application Updates: No
---
Michigan State University College of Human Medicine Mission:
Michigan State University College of Human Medicine is committed to educating exemplary physicians and scholars, discovering and disseminating new knowledge, and providing service at home and abroad. We enhance our communities by providing outstanding primary and specialty care, promoting the dignity and inclusion of all people, and responding to the needs of the medically underserved.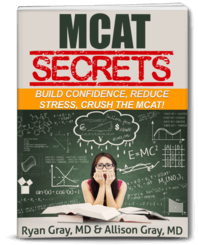 DOWNLOAD FREE - Crush the MCAT with our MCAT Secrets eBook