University of Michigan Secondary Essay Prompts
(If you have updated prompts, please submit them at updatesecondaries.com)
These prompts are from the 2019 Application Cycle.
All prompts have a 1,500 character limit.
Prompts:
Choose one of the following areas in which you have interest. Comment on how you would hope to impact medicine in this area.

Biological and Biomedical Sciences
Underserved Populations
Entrepreneurial Medicine
Other

At the University of Michigan Medical School, we are committed to building a superb educational community with students of diverse talents, experiences, opinions, and backgrounds. What would you as an individual bring to our medical school community?
Optional Essay
If you would like to comment in depth regarding your research background you may answer this optional question. How would your past experiences in laboratory-based research on fundamental problems in the biological and biomedical sciences motivate you to pursue similar efforts as a physician-scientist?
---
Secondary Deadline: October 15, 2018
Secondary Fee: $85
FAP Waiver: Full Fee Waived
CASPer Required: Yes
Screens Applications: Yes
Accepts Application Updates: Yes/Portal
---
University of Michigan Medical School Mission:
To transform health through bold and innovatiove education, discovery, and service.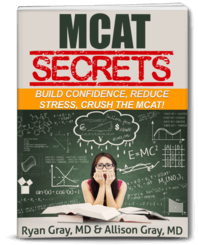 DOWNLOAD FREE - Crush the MCAT with our MCAT Secrets eBook