Philadelphia College Secondary Essay Prompts
(If you have updated prompts, please submit them at updatesecondaries.com)
These prompts are from the 2019 Application Cycle. 
All prompts have a 250-word limit.
Prompts:
Noting the missions and objectives of the Osteopathic profession and PCOM, please describe your personal characteristics that demonstrate your interest in this field.
---
Secondary Deadline: March 1, 2019
Secondary Fee: $75
FAP Waiver: Full Fee Waived
CASPer Required: No
Screens Applications: No
Accepts Application Updates:
---
Philadelphia College of Osteopathic Medicine Mission:
Philadelphia College of Osteopathic Medicine (PCOM) is dedicated to the education of students in medicine, health and behavioral sciences. The College fosters the growth of the osteopathic profession by training physicians through programs of study guided by osteopathic medical tradition, concept and practice.

PCOM is committed to the advancement of knowledge and intellectual growth through teaching and research, and to the well-being of the community through leadership and service.
Example Link Can Be Put Here
Example Link Can Be Put Here
Example Link Can Be Put Here
Example Link Can Be Put Here
Example Link Can Be Put Here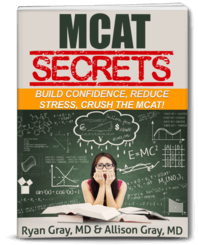 DOWNLOAD FREE - Crush the MCAT with our MCAT Secrets eBook