Rush Medical College Secondary Essay Prompts
(If you have updated prompts, please submit them at updatesecondaries.com)
These prompts are from the 2019 Application Cycle. 
All prompts have a 1,000 character limit.
Prompts
Describe personal attributes you possess or life experiences you have had that will enable you to better understand patients with a culture different from your own. Please include your self-reflection on how this experience has changed your insights, beliefs, and/or values.
Describe a challenging situation in which you did not agree with a directive/rule and how you handled this.
Reflect on a time in which you personally gained more from an experience than what was expected.
What do you hope to gain from your Rush Medical College experience that will make you a better/different physician?
---
Secondary Deadline: December 15, 2018
Secondary Fee: $100
FAP Waiver: Full Fee Waived
CASPer Required: No
Screens Applications: Yes
Accepts Application Updates: Yes Waitlisted Applicants/Email
---
Rush Medical College at Rush University Mission:
Through a supportive and dynamic learning community, Rush Medical College nurtures the development of empathic, proficient physicians dedicated to continuous learning, innovation, and excellence in clinical practice, education, research and service.
Rush Medical College at Rush University Vision:
Rush Medical College will be the global leader in student-centered, future-oriented medical education.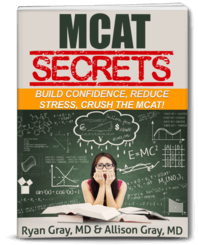 DOWNLOAD FREE - Crush the MCAT with our MCAT Secrets eBook