Florida State University Secondary Essay Prompts
(If you have updated prompts, please submit them at updatesecondaries.com)
These prompts are from the 2019 Application Cycle.
All prompts have a 500-word limit.
Travel
Indicate your significant travel experiences and include the circumstances.
Fun And Diversion
Indicate what you do for fun and diversion (hobbies, special interests, etc.).
Miscellaneous
Identify any other traits, habits, experiences, interests, etc., that a professor or advisor would not normally learn about you.
Parents
For both mother and father, give the following:
Where they were raised
4-5 traits that would describe him/her to a stranger
Traits you get from him/her
Your rapport with him/her
His/her hobbies or interests
Siblings
Give names, ages and a few brief comments about your brothers and sisters.
Practice Vision
In what field of medicine do you envision yourself working ten years from now?
Prompt
Write a critical analysis of your personal and scholastic qualifications for the study of medicine and the realization of your professional ambitions.
---
Secondary Deadline: December 31, 2018
Secondary Fee: $30
FAP Waiver: Yes
CASPer Required: No
Screens Applications: Yes
Accepts Application Updates: Yes/Email
---
Florida State University College of Medicine Mission and Vision:
The Florida State University College of Medicine will educate and develop exemplary physicians who practice patient-centered health care, discover and advance knowledge, and are responsive to community needs, especially through service to elder, rural, minority, and underserved populations.
The FSU College of Medicine will lead the nation in preparing compassionate physicians to deliver the highest quality 21st Century patient-centered medicine to communities of greatest need.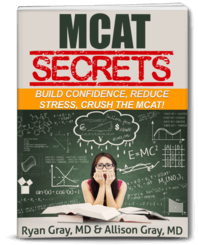 DOWNLOAD FREE - Crush the MCAT with our MCAT Secrets eBook