Nova Southeastern Kiran C. Patel Secondary Essay Prompts
(If you have updated prompts, please submit them at updatesecondaries.com)
These prompts are from the 2019 Application Cycle.
Prompts:
How did you learn about osteopathic medicine?
If you were employed during the regular school year (excluding summers) while in undergraduate or graduate school, please list dates of employment beginning with your current position along with title or job description, level of responsibility, and number of hours per week.
List and briefly describe your significant health care-related volunteer activities since graduation from high school.
---
Secondary Deadline: March 1, 2019
Secondary Fee: $50
FAP Waiver: Conditional (Must receive AACOMAS waiver and interview)
CASPer Required: No
Screens Applications: No
Accepts Application Updates:
---
Nova Southeastern University Kiran C. Patel College of Osteopathic Medicine Mission:
The mission of the College of Osteopathic Medicine is to provide learner-centered education, both nationally and internationally, for osteopathic medical students, post-graduate trainees, physicians, and other professionals. Through its interprofessional programs, the College prepares competent and compassionate lifelong learners; supports research, scholarly activity, and community service; and advocates for the health and welfare of diverse populations, including the medically underserved.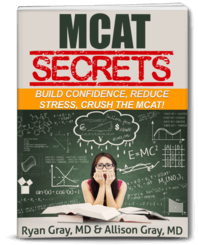 DOWNLOAD FREE - Crush the MCAT with our MCAT Secrets eBook