The University of Texas at Austin Dell Secondary Essay Prompts
(If you have updated prompts, please submit them at updatesecondaries.com)
These prompts are from the 2019 Application Cycle. 
Prompts:
This school utilizes a video secondary application.
---
Secondary Deadline: November 15, 2018
Secondary Fee: No
FAP Waiver: N/A
CASPer Required: No
Screens Applications: Yes
Accepts Application Updates:
---
The University of Texas at Austin Dell Medical School Mission:
Revolutionize how people get and stay healthy by:

Improving health in our community as a model for the nation;
Evolving new models of person-centered, multidisciplinary care that reward value;
Accelerating innovation and research to improve health;
Educating leaders who transform health care; and
Redesigning the academic health environment to better serve society.
The University of Texas at Austin Dell Medical School Vision:
A vital, inclusive health ecosystem:

Vital: Vigorous, animated, full of life and energy, dynamic
Inclusive: Open to everyone
Ecosystem: The complex of a community and its environment functioning as a system
Example Link Can Be Put Here
Example Link Can Be Put Here
Example Link Can Be Put Here
Example Link Can Be Put Here
Example Link Can Be Put Here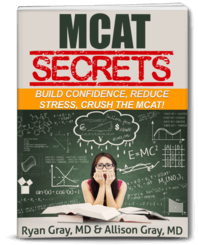 DOWNLOAD FREE - Crush the MCAT with our MCAT Secrets eBook