University of the Incarnate Word Secondary Essay Prompts
(If you have updated prompts, please submit them at updatesecondaries.com)
These prompts are from the 2019 Application Cycle. 
All prompts have a 200-word limit. 
Prompts:
Explain how your exposure to and experience in the medical profession has helped prepare you for osteopathic studies? Provide specific examples.
UIWSOM is the first faith-based school of osteopathic medicine in Texas and mission-driven. How will you contribute to the UIWSOM by fulfilling this mission?
In preparation for the MCAT did you use a professional preparation course (Kaplan, Princeton Review etc.)? If so, please indicate course and process for using it.
If you are reapplying to UIWSOM, what have you done to strengthen your application since you last applied?
---
Secondary Deadline: April 15, 2019
Secondary Fee: $50
FAP Waiver: Full Fee Waived
CASPer Required: No
Screens Applications: Yes
Accepts Application Updates:
---
University of the Incarnate Word School of Osteopathic Medicine Mission:
UIWSOM's mission is to empower all members of the medical education community to achieve academic, professional and personal success and develop a commitment to lifelong learning through excellence in learner–centered, patient-focused education, justice-based research and meaningful partnerships of osteopathic clinical service across the spectrum of undergraduate, graduate and continuing medical education. The development and application of osteopathic principles of medicine across four years of physician training will promote culturally, linguistically, and community responsive care for all patients to enhance patient safety and improve patient outcomes.
University of the Incarnate Word School of Osteopathic Medicine Vision:
Our vision is to transform learning communities with the ability to impact civic engagement, education, health and health care in the global community.
University of the Incarnate Word School of Osteopathic Medicine Values:
Integrity – we aspire to the highest ethical and moral standards in everything that we do, in keeping with the mission of the Sisters of Charity and the University of the Incarnate Word.
Stewardship – we safeguard human and economic resources entrusted to us and to use them in a responsible manner.
Respect – we embrace diversity, treating all people, cultures, and communities with dignity and fairness.
Social Accountability – we are dedicated to research, education and service efforts that respond to the priority health concerns of our communities, particularly those who cannot protect their own interests and are most vulnerable to disparities in health outcomes.
Compassion – we demonstrate empathy and sensitivity in all our interactions with others; respond with genuine concern and desire to alleviate suffering and promote social justice.
Transformation – we seek to transform our students through service learning and community engagement initiatives that provide opportunities for meaningful interactions and dialogue that advances their perspective of social justice in health and illness. 
Example Link Can Be Put Here
Example Link Can Be Put Here
Example Link Can Be Put Here
Example Link Can Be Put Here
Example Link Can Be Put Here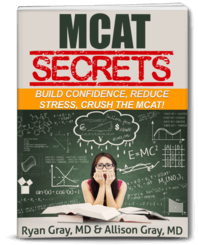 DOWNLOAD FREE - Crush the MCAT with our MCAT Secrets eBook