University of North Texas Health Science Center Secondary Essay Prompts
(If you have updated prompts, please submit them at updatesecondaries.com)
These prompts are from the 2019 Application Cycle. 
All prompts have a 1,000 character limit. 
Prompts:
What experiences and/or relationships have motivated you toward a career in osteopathic medicine?
Please describe your most meaningful health-related experience.
TCOM seeks applicants who also have exceptional skills outside of academic performance. Please provide an example where you may have demonstrated one of the following:

Leadership over a project that involved interaction with people outside your organization.
Developed a plan to work through a specific situation where your ethics or moral code was challenged.
Ability to improve by developing and executing a plan to succeed in an endeavor after previously being unsuccessful.

Do you consider yourself financially disadvantaged? If yes, please explain.
Do you consider yourself educationally disadvantaged? If yes, please explain.
---
Secondary Deadline: October 15, 2018
Secondary Fee: No
FAP Waiver: N/A
CASPer Required: No
Screens Applications: No
Accepts Application Updates:
---
University of North Texas Health Science Center Texas College of Osteopathic Medicine Mission:
Create solutions for a healthier community by preparing tomorrow's patient-centered physicians and scientists and advancing the continuum of medical knowledge, discovery, and osteopathic health care.
Example Link Can Be Put Here
Example Link Can Be Put Here
Example Link Can Be Put Here
Example Link Can Be Put Here
Example Link Can Be Put Here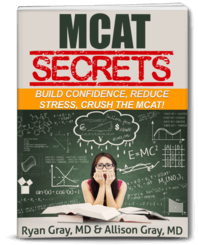 DOWNLOAD FREE - Crush the MCAT with our MCAT Secrets eBook