Keck School of Medicine Secondary Essay Prompts:
(If you have updated prompts, please submit them at updatesecondaries.com)
These prompts are from the 2019 Application Cycle.
Short Answer:
Please answer in 3-5 sentences.
What is the most fun you've had lately?
If you had to give yourself a nickname, what would it be?
If you had enormous wealth, how would you allocate your charitable donations?
Describe a situation in which you did not get something you felt you deserved.
Essay:
If you had the power to change anything, what would it be? (150 words)
---
Secondary Deadline: December 3, 2018
Secondary Fee: $100
FAP Waiver: Full Fee Waived
CASPer Required: No
Screens Applications: No
Accepts Application Updates: No
---
Keck School of Medicine of USC Mission:
We are dedicated to improving the quality of life for individuals and society by promoting health, preventing and curing disease, advancing biomedical research and educating tomorrow's physicians and scientists.

Groundbreaking discoveries in basic science clinical research
Excellence in educating the next generation of academic clinicians and basic scientists
Advanced university-level patient care with breakthroughs that fundamentally change the practice of medicine
Keck School of Medicine of USC Vision:
Our vision is to be the heart of the most influential medical center of the Pacific Rim, resulting in an extraordinary transformation in the ways we understand, treat and cure diseases, thus improving the quality of life for individuals and families. We invite you to support the school's outstanding medical research, patient care programs and medical education. We greatly appreciate your support and partnership as we strive to realize this vision.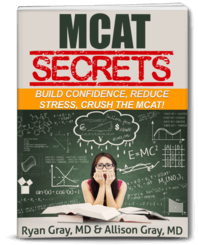 DOWNLOAD FREE - Crush the MCAT with our MCAT Secrets eBook