Kaiser Permanente Secondary Essay Prompts
(If you have updated prompts, please submit them at updatesecondaries.com)
These prompts are from the 2020 Application Cycle.
All responses must be 250 words max.
Prompts:
During your career as a physician, you will potentially encounter many obstacles and be required to overcome many challenges. Resilience is a prerequisite for success in medical school an beyond. Describe your experience with a situation that had an unfavorable outcome. How did you react, and how might you have responded differently. What did you learn about yourself?
Kaiser Permanente is nationally recognized for its achievements in the realm of equity, inclusion, and diversity. How will you contribute to the diversity of Kaiser Permanente School of Medicine?
Lifelong learning is an essential process for continues professional development in physicians that includes reflection and being open and responsive to constructive feedback. Tell us about an area of intellectual exploration you are passionate about and have sustained over time. What means have you used to explore this area?
---
Secondary Deadline: 11/1/2019
Secondary Fee: 50$
FAP Waiver: Yes
CASPer Required: Yes
Screens Applications: No
Accepts Application Updates: Only after invitation to interview has been extended.
---
Kaiser Permanente School of Medicine Mission:
To provide a world-class medical education that ignites a passion for learning, a desire to serve, and an unwavering commitment to improve the health and well-being of patients and communities.
Kaiser Permanente School of Medicine Vision:
Our graduates will be a diverse community of compassionate healers, lifelong learners, and courageous leaders of change within the profession and in society. They will have the skills, capabilities, and resilience to lead the transformation of healthcare delivery in the nation, and a lifelong commitment to the highest values of the profession.
Kaiser Permanente School of Medicine Values:
Teaching the delivery of person-centered, evidence-informed healthcare in true partnerships with patients
Assuring accountability for the quality, safety, and appropriateness of care, and the ethical stewardship of patients' and families' health and resources
Achieving health equity for all and the elimination of health disparities wherever they exist
Promoting inclusiveness and diversity in the health professions
Developing courageous leaders who challenge the status quo with inquiry and innovation
Advocating for change in medical education, the profession, and the healthcare system
Creating and promulgating new knowledge in service to patients and communities
Establishing a learning environment that supports the health, well-being, and resilience of our graduates and enables them to serve as exemplars for patients and the profession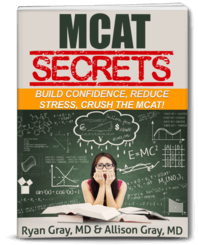 DOWNLOAD FREE - Crush the MCAT with our MCAT Secrets eBook