University of California, San Francisco Secondary Application
(If you have updated prompts, please submit them at updatesecondaries.com)
These prompts are from the 2019 Application Cycle (questions unchanged from last cycle).
Prompt:
If you wish to update or expand upon your activities, you may provide additional information below. (500 words)
If you are a 2018 or earlier college graduate, please use the space below to tell us what you have done since completing your undergraduate degree. (400 words)
Prime-US (Optional):
Please describe your commitment to working with the urban underserved, highlighting experiences with underserved communities and community-based work. Be sure to mention any leadership and/or team-member roles you've played. (500 words)
PRIME-US requires a commitment above and beyond the regular medical school curriculum. You will be expected to spend time participating in small group activities and engaging with underserved communities in the Bay Area. Please answer the following questions: How will you balance PRIME-US with your academic responsibilities and personal life? (250 words)
What will you bring to PRIME-US? (250 words)
What do you hope to get out of PRIME-US? (250 words)
---
Secondary Deadline: 2-4 weeks from when the secondary was received.
Secondary Fee: $80
FAP Waiver: Full Fee Waived
CASPer Required: No
Screens Applications: Yes
Accepts Application Updates: Yes Post Interview/Email
---
University of California, San Francisco School of Medicine Mission:
The UCSF School of Medicine strives to advance human health through a fourfold mission of education, research, patient care and public service.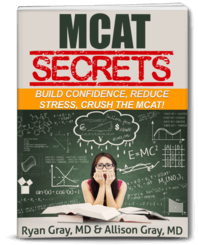 DOWNLOAD FREE - Crush the MCAT with our MCAT Secrets eBook