University of California, Irvine Secondary Essay Prompts
(If you have updated prompts, please submit them at updatesecondaries.com)
These prompts are from the 2019 Application Cycle. 
All of these prompts have a 1500 character word limit.
Essays:
What personal accomplishment are you most proud of and why?
Please describe to the Admissions Committee a challenge you have overcome and what you learned about yourself from that experience.
Do you have your baccalaureate degree?
This essay is only for applicants that have already received their baccalaureate degree. Please clarify for the Admissions Committee your activities (school, work, and/or volunteer, travel, etc. ) since receiving your undergraduate degree. You may list them in chronological order or you may incorporate them into an essay, stating why you chose particular activities.
Prime-LC Application:
Do you wish to be considered for the Program in Medical Education for the Latino Community?
---
Secondary Deadline: Upon receipt of your e-mail invitation to submit a secondary application, you will have 30 days to complete the process.
Secondary Fee: $105
FAP Waiver: Full Fee Waived
CASPer Required: No
---
University of California, Irvine School of Medicine Mission
Discover. Teach. Heal.
University of California, Irvine School of Medicine Vision
The UCI Health strategic planning process was driven first and foremost by the need to articulate a clear vision — one that builds on our organization's values, defines our future and guides our work. The strategic planning committees, which had a broad range of perspectives from across the health system, established a new vision for UCI Health. This bold vision builds on our organization's values and defines our future. It is:

Powered by discovery and innovation, UCI Health will advance individual and population health.

This defining vision statement emphasizes the importance of discovery and innovation to our core identity. Those of us who serve at an academic medical center lead the way in creating and imparting knowledge for our communities and beyond.

The ability to discover and innovate — whether through basic, translational or clinical research, new teaching approaches, or establishing new and best practices to deliver exceptional healthcare — is the engine that will drive our success and set us apart from other health providers.

What it means to advance health

Advancing individual health involves the interactions of caregivers and staff that result in the best possible outcome for each patient and his or her family. Advancing population health embraces the goals of the Triple Aim — reducing the cost of healthcare, improving the patient experience (quality and satisfaction), and bettering the health of the population who could be residents of our region, people with a specific chronic disease, or HMO members receiving care from UCI Health physicians.
University of California, Irvine School of Medicine Values
Accountability
Respect
Integrity
Innovation
Service
Excellence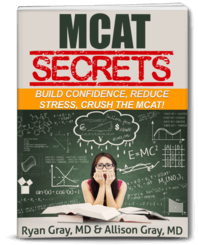 DOWNLOAD FREE - Crush the MCAT with our MCAT Secrets eBook