Columbia University Vagelos Secondary Essay Prompts
(If you have updated prompts, please submit them at updatesecondaries.com)
These prompts are from the 2019 Application Cycle. 
Prompts:
If you took time off from your undergraduate studies, please briefly summarize your reasons for doing so. (250 words)
From which languages can you translate scholarly material into English?
In what collegiate extracurriculars did you engage? (400 char)
Did you work for compensation during college during the year or the summer? (300 words)
If you have graduated from college, please briefly summarize what you have done in the interim. (300 words)
What challenges do you expect to arise from living and working in a complex urban environment? How will you meet them? (300 words)
Is there anything else you would like us to know? (300 words)
Please describe your parents' occupations. (100 char)
---
Secondary Deadline: October 29, 2018
Secondary Fee: $110
FAP Waiver: Full Fee Waived
CASPer Required: No
Screens Applications: No
Accepts Application Updates: Yes/Portal
---
Columbia University Vagelos College of Physicians and Surgeons Mission:
The mission of Columbia University Vagelos College of Physicians and Surgeons (P&S) is to prepare future graduates to be leaders and role models in patient care, medical research, education, and health-care policy. Their experiences at P&S will enable them to shape the future and set the standards for medicine throughout the United States and the world. Their guided exposure and training will allow them to exhibit the highest principles of humanism and professionalism in their responsibilities to their patients, to their community, and to society.
Columbia University Vagelos College of Physicians and Surgeons Values:
Patient Care
Knowledge for Practice
Practice-Based Learning and Improvement
Interpersonal and Communication Skills
Professionalism
Systems-Based Practice
Interprofessional Collaboration
Personal and Professional Development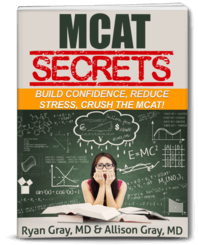 DOWNLOAD FREE - Crush the MCAT with our MCAT Secrets eBook