State University of New York Upstate Secondary Essay Prompts
(If you have updated prompts, please submit them at updatesecondaries.com)
These prompts are from the 2019 Application Cycle. 
All prompts have a 1,500 character limit.
Prompts:
Has anyone in your family graduated from the College of Medicine at SUNY Upstate Medical University?
Please indicate the last MCAT exam you have taken and/or are you planning to take any upcoming MCAT exams and if so, when? Please remember that the deadline for completing your application is December 1. 
Have you completed your baccalaureate degree? If you earned your baccalaureate degree prior to this past June, please indicate your plans for the upcoming academic year. If you haven't completed your baccalaureate degree yet, will you be doing so this academic year
Which medical specialty are you thinking about pursuing at this point?
---
Secondary Deadline: December 1, 2018
Secondary Fee: $110
FAP Waiver: Full Fee Waived
CASPer Required: Yes
Screens Applications: No
Accepts Application Updates:
---
Example Link Can Be Put Here
Example Link Can Be Put Here
Example Link Can Be Put Here
Example Link Can Be Put Here
Example Link Can Be Put Here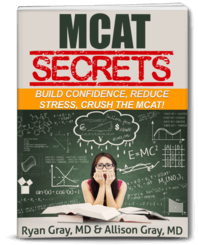 DOWNLOAD FREE - Crush the MCAT with our MCAT Secrets eBook