Donald and Barbara Zucker Secondary Essay Prompts
(If you have updated prompts, please submit them at updatesecondaries.com)
These prompts are from the 2019 Application Cycle.
All prompts have a 1,500 character limit.
Prompts:
If you are currently not a matriculated student, please indicate what you have been doing since the time of graduation until now.
If your undergraduate education was interrupted for any reason and you were not enrolled in classes, please indicate the reasons, the duration of the interruption, and how you spent your time. This does not include time between programs post-graduation.
Please use this space to describe any challenge or obstacle you have faced prior to your application to medical school and how you addressed that challenge.
---
Secondary Deadline: December 1, 2018
Secondary Fee: $100
FAP Waiver: Full Fee Waived
CASPer Required: Yes
Screens Applications: Yes
Accepts Application Updates: Yes/Email
---
Donald and Barbara Zucker School of Medicine at Hofstra/Northwell Mission:
The School of Medicine, in a culture of community, scholarship and innovation, is dedicated to inspiring diverse, promising students to lead and transform medicine for the betterment of humanity.
Donald and Barbara Zucker School of Medicine at Hofstra/Northwell Vision:
The School of Medicine aims to establish itself as a revered institution of higher medical education by means of accomplishing the following visionary objectives:

To be a premier "Millennial Medical School"
To be a major contributor to the redefining of medical education
To have positively changed the University, Northwell Health and the community
To have improved the health of the region
Donald and Barbara Zucker School of Medicine at Hofstra/Northwell Values:
Community
Scholarship
Innovation
Learning
Humanism
Diversity
Professionalism
Patient Centeredness
Reflection
Vision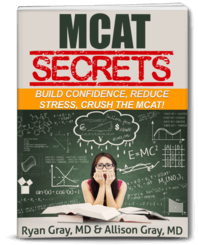 DOWNLOAD FREE - Crush the MCAT with our MCAT Secrets eBook