State University of New York Downstate Secondary Essay Prompts
(If you have updated prompts, please submit them at updatesecondaries.com)
These prompts are from the 2019 Application Cycle. 
All prompts have a 150-word limit.
Prompts:
If there were periods longer than 3 months, from the time you graduated from high school to now, when you were not employed full-time or in college full-time, please briefly describe your activities.
If you are not attending college full time as of September 15, please describe your activities for the period September 15 to July 1.
If you are not from the 5 boroughs of New York City, describe what personal, urban experiences prepare you to live and study in New York City, and what will be your personal support system.
If you had a completed application to the College of Medicine in a prior application cycle, please highlight any changes since your previous application in a list with dates.
If you have a specific reason why you wish to attend SUNY Downstate or a medical school in New York City, please explain.
---
Secondary Deadline: January 3, 2019
Secondary Fee: $80
FAP Waiver: Full Fee Waived
CASPer Required: No
Screens Applications: No
Accepts Application Updates:
---
State University of New York Downstate Medical Center College of Medicine Mission:
The College of Medicine's primary mission is to make high-quality education available to New York State's next generation of health professionals. On a broader level, our work has the potential to influence the future of the medical profession and the network of social institutions that support the provision of health care. To do this, we must educate our students, preparing them to be competent and caring physicians in the scientific and social context in which they will work. Through basic and clinical research, we must advance the understanding of basic mechanisms underlying health and disease and develop new strategies for the prevention and treatment of illness. Lastly, we have the opportunity to serve as leaders of the health-related network in our community in order to foster quality health care for the residents of Brooklyn and neighboring boroughs.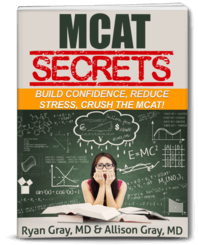 DOWNLOAD FREE - Crush the MCAT with our MCAT Secrets eBook